mOtor sport leAders Reunited for building suStainable raciNg
As the world moves toward a more sustainable future, motor sport has a great story to tell, as the Yacht Club de Monaco and the UIM (Union Internationale Motonautique) co-hosted the first International Motorsports & Environment Workshop on July 15th. The event which was held alongside the 2017 Solar and Electric Boat Challenge was spearheaded by UIM President Dr. Raffaele Chiulli and Engineer Marco Casiraghi, and was attended by multi-stakeholder representatives from the four International Motorsport Federations FIA, FIM, FAI and UIM, the renewable-energy industry, Design Studios and Academia, all of whom presented ways how to apply sustainable energy sources for mobility on water, land and in the air.
The main goal of the workshop was to exchange best practice and to provide a platform to discuss "How to have a better world through Sustainable Motorsports & Green energies". UIM President Raffaele Chiulli called on the Motor Sport community, International Federations and other energy stakeholders to continue to fully support green initiatives such as the Solar & Electric Boat Challenge, as undertakings such as these were the bedrock of green innovation. "We would like to use this opportunity to share with and learn from all parties present here today. It is about time that we use our talents together!"
During the two-hour session, the audience heard from 14 experts who widely acknowledged the importance of the Boat Challenge in bringing together, in healthy competition, young innovators who are the driving force behind the global sustainability research and development efforts. Topics covered included the challenges and rewards of sustainable energy, steps organisations were taking to offset their carbon footprint and the democratization of environment-friendly means of propulsion in the major motor sports bodies.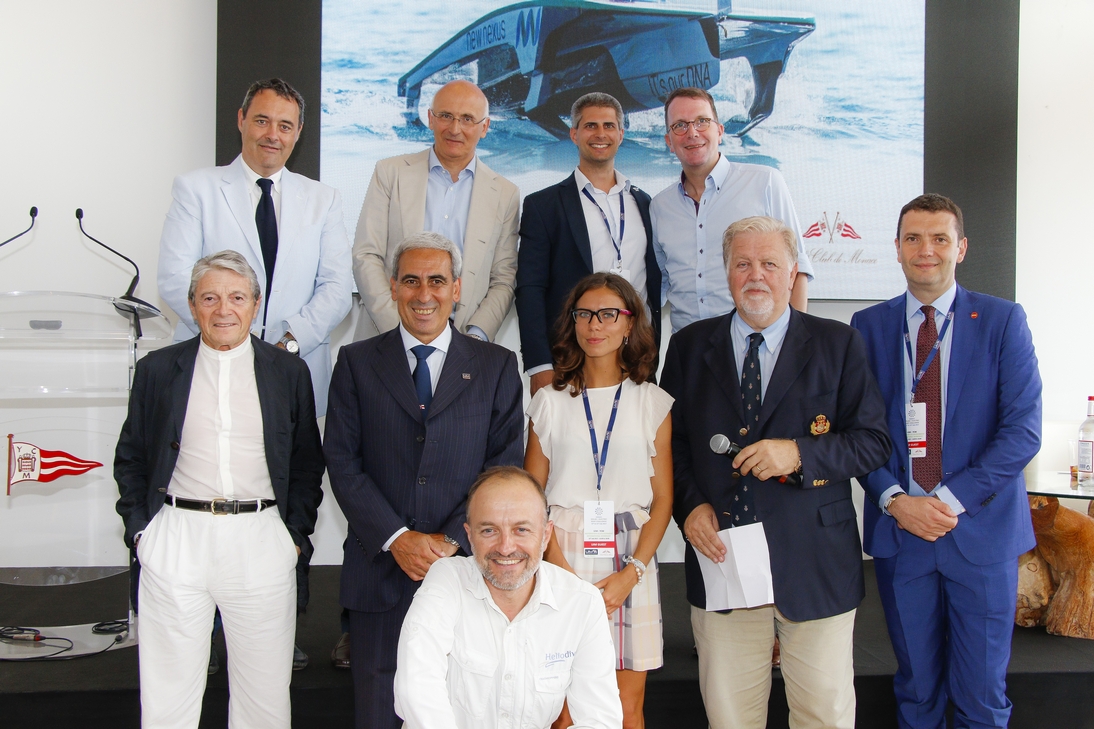 Eminent engineer Marco Casiraghi who launched the Monaco Solar & Electric Boat Challenge back in 2013, said, "This event is a way to raise public awareness. Sustainable energy sources exist today and it is up to us to demonstrate their application."
Through the workshop, representatives discussed key impacts of sustainable technology, an energy sustainable future, as well as the way forward for eco-friendlier motorsport activities. The event was a pioneering initiative in stimulating dialogue and bringing together on one platform the leading industries and sports organisations promoting sustainable energy development. This event will continue to be held as a feature of the Monaco Solar & Electric Boat Challenge
Concurrently with the International Motorsports & Environment workshop and Solar Boat Challenge Event, the UIM has adopted during its General Assembly held in October 2017 in Budva, Montenegro, new Solar Racing rules to be implemented as from 1st January 2018. These rules are introducing Solar & Electrical racing rules for UIM and based on Monaco Solar & Electric Boat Challenge regulations, Solar Sport One regulations and Young Solar Challenge regulations.