Events
IF FORUM
This year's IF Forum will take place on 28 - 30 October 2019 at the Hotel Royal Savoy here in Lausanne.
The 13th edition of the IF Forum will be a great event, offering three days of targeted thematic sessions designed to be of specific value to the International Sport Federations' in attendance.
More information available on www.sportaccord.sport/if-forum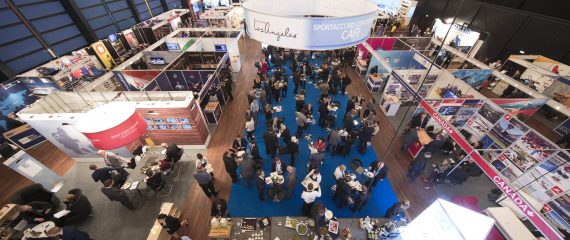 REGIONAL SPORT ACCORD
Bringing together the Pan American sports industry with national and international stakeholders.
Regional SportAccord is a tailored event that brings together both international and regional key decisionmakers within the sports community. This includes the key stakeholders from the Olympic and non-Olympic sports movement, regional associations, ministries, and governing sports bodies. In addition to this, commercial organisations who are in the business of sport who would like to develop their business further in this region. Regional SportAccord is a 3-day meeting with a themed conference programme, exhibition area and networking events.
Regional SportAccord will take place from the 10-12 December 2019. You can find additional information on
sportaccord.sport/rsa
SPORTACCORD
SportAccord is the world's premier and most exclusive annual event at the service of sport.
Held in a different city each year, SportAccord's 18th edition will be held in Beijing, China. Taking place over six days, it is the only event where all international sport federations meet; networking with cities/ regions, rights holders, service providers, press and media, organising committees and many key players from the sports industry.  A perfect mix of conferencing, exhibition, cultural activities and networking. The world's premium sport & business summit.
SportAccord will take place from the 19-24 April 2020
You can find additional information on sportaccord.sport or Register here
Registrations for 2020 SportAccord are now open.